I think it'll be fun if we generate memes connected to the game. Perhaps even have a good laugh while at it. But I might be wrong in which case you have permission to stone me to death (with the good stuff though).
Anyway. An example.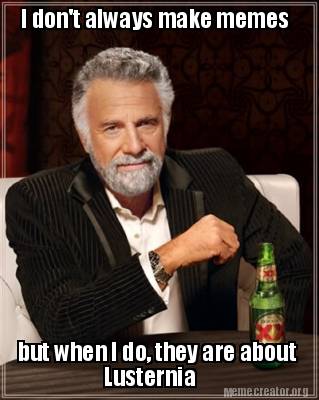 P.S. If you are new to this (like myself), you can conveniently use memecreator (
http://www.memecreator.org/)
or memegenerator (
http://memegenerator.net/)
.